With our years of experience we are ready to make sure that you have the best options when it comes to quality locksmith services. We are available at all hours of the day or night to help with any needs that you may have! Please contact us today to learn more about what we have to offer or feel free to contact us if you have a lock emergency that you need help with!
All United Locksmith is the industry leader in the area, with years of proven experience in providing locksmith and security system installation services Our service-centered attitude towards our customers combined with our meticulous attention to customers' needs enabledusto becomea top rated company in the tri-state area. Our customers have come to trust our ability to solve their vital problems and provide solutions for keys, locksmith services, and security – professionally and confidentially. We appreciate the trust and support our loyal customers have in our company. Through their enthusiastic word-of-mouth recommendations to family and friends, hundreds of new and satisfied customers have joined us.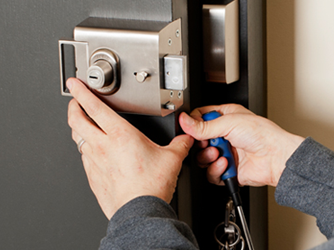 Whether you are seeking emergency services such as car lockouts and post beak-in lock installation or standard order services such as rekeying of locks or lock installation, we will deliver services using top notch technical skills at the most reasonable price. Whicheveryourneeds may be, automotive, residential, or commercial, All United Locksmith will deliver the solution. Our goal is to make you feel secure.
Our skilled technicians are available 24/7 to resolve your locksmith and security needs. Our customer care representatives are ready to offer assistance and advice regarding any problems or questions.